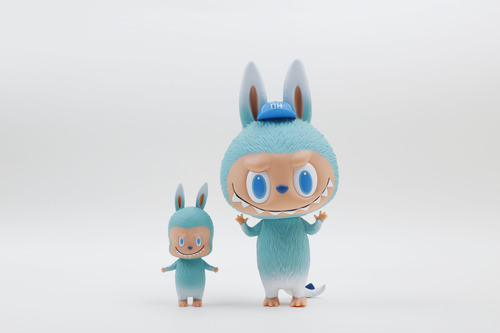 ONLINE RAFFLE FROM LINK
https://www.432hzofficial.com/forms/5d131fbebaf63c0010114e97
432HZ Online Shop Release Details
Price:
HKD$1,380
Sales Format:
Due to limited numbers available, this release will be sold by random raffle draw.
Registration period:
from 19:00pm on 26th of June till 21:00pm on 29th of June, 2019
Terms & Conditions:
Only registered member of this online shop is eligible for participation.
Online sales is only offered to registered members of this online shop. Each member can only submit 1 entry: members with multiple entries will be automatically disqualified.
Each wining entry will only be allowed to purchase 1 set of THE MONSTERS SERIES DAZIMOMO 2.0 + MINI DALABUBU
This product is not eligible for the free shipping promotion: the buyer will be charged all necessary delivery costs.
This product cannot be used in conjunction with any other promotion or offers (including credit points).
No refund or exchange will be accepted.
Your participation in the raffle draw constitute as your consent to the following terms and conditions of this online shop.
Winners will be notified by via email from 3pm on July 2nd, 2019.
All winners must complete the payment process via PayPal on the same day before 11:59pm or else it constitute that they have forfeited their rights of purchase. All products will be shipped out the following day.
In case of dispute, Dahood and 432HZofficial reserves the final rights of decision of this promotion.
432hz 網店發售細節
發售價格:
HKD$1,380
發售規則:
*由於上架數量有限,本產品將以抽籤形式發售。(抽籤登記期限為香港時間6月26日19:00至6月29日21:00。)
每位參加抽籤購買的顧客,需於432hz網站註冊成為會員。
本網站僅限註冊會員登記及購買。每人只可登記一次,如重覆參加者將被自動取消資格。
每人限購一套THE MONSTERS SERIES DAZIMOMO 2.0 + MINI DALABUBU。
此產品不列入免運費優惠活動,並以到付形式配送。
此產品不可與其他優惠(包括購物券)同時使用。
此產品不設退款及換貨。
參與活動即表示同意本網站條款及細則。
本公司於7月2日15:00公佈中籤結果,中籤者將收到電郵通知。
中籤者需於7月2日晚上23:59前透過Paypal付款,付款確認後貨品將於下一個工作天發貨。如未能在限時前成功付款,則當自動放棄論。
如有任何爭議,DAHOOD及432HZ保留是次發售活動的最終決定權。