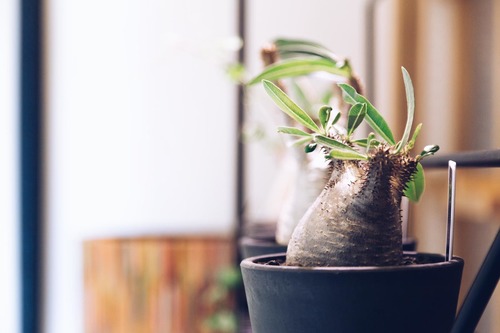 Established by locally renowned musician and creative designer Prodip Leung, Plants of Gods is a hobby-turned-creative output for the designer's never ending chase for the meaning of life and the world beyond this world.
Specializing in caudiciform plants, they are commonly found in deserts and areas where the weather is extremely dry. The plants have evolved to a point where their roots could store vast amounts of water to survive in some of the harshest terrains and conditions on earth.
Besides displaying plants that are imported from Madagascar, various pots made from recycled car tires are available for purchase as well as pocket tees and various branded merchandises.
The period-limited pop-up corner will commence tomorrow, 24th of January. We look forward to seeing you all in the shop.